What should I do for this Christmas?
Fr. Antony Akkanath
---
Advent is a season of intense preparation and waiting with hope for something good. We do many things in preparation for the Christmas.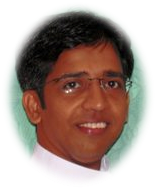 For many of us spiritual preparation is more important than material preparation. We as religious and believers always seek the advice of some spiritual 'gurus' for guidance in our spiritual life. Often I as a priest, hear the same question which was asked to John the Baptist in Lk 3:10. "What should we do"? Sometimes I also ask my parents, bishop, friends, brothers and sisters the same question "What should I do? to contribute something for the betterment of the family or the community to which I belong.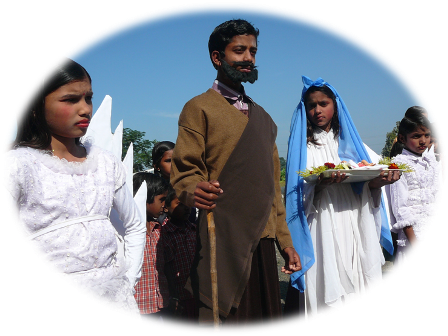 It is the question that perhaps we ask ourselves as believers when we think about how to improve our faith and our relationship with God. This is a sincere question, deep in the heart of everyone, who honestly seek to improve the life in this world. It is a question which is important for everyone, believer as well as a non-believer, because this question gives a common ground for a meeting between believers and non-believers.
What should we do? is the question that is repeated three times by three categories of people in Lk 3:10-18. The crowd, tax collectors and then the soldiers. They represent in a way the world as a whole. John the Baptist gives very interesting answers to those who ask this question. The crowd which asked the question John responds with an invitation to share and care for those in need ("Whoever has two cloaks should share with him who has none ..."). John asks the tax collectors to be honest in dealing with money and property. He invites the soldiers to reject violence. John gives them three different answers with one central message – Only repentance can lead one to renewal of life. John's answer for them is the same today for us too: Await for the Messiah with a sincere heart and repentance. The New Testament use the Greek word metanoeó for the verb 'to repent'. ('metá, means "changed after being with" and noiéō, means "think") so it simply means– "think differently after," after a change of mind"; so 'to repent' literally means, "think differently afterwards". Therefore repentance means a change in the purpose and direction of our lives after being with a 'guru' or after reading or listening to some good thoughts. Meditating on this particular episode in the Bible, I ask myself? What would be the answer of John if I ask this question to him today?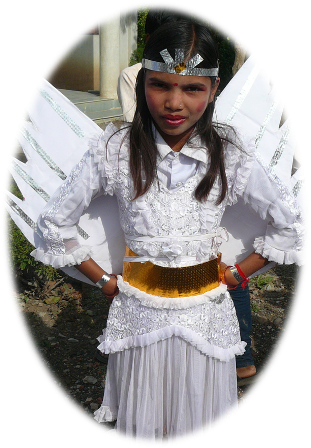 We live in a world and in a society practically where religion plays an important role in the lives of people. But at the same time we are becoming a society where peace and tolerance among the various believers is becoming less and less day by day. In the world at large, people in many countries are experiencing violent terroristic activities and dealing with endless wars. The outcome of this is more and more poverty, ruins, deaths and millions of people are becoming refugees and migrants daily. Violence and fanatical terrorism threaten all and it is the innocent poor people who are paying the price for it. People who believe in God are confused and discouraged by what is happening around. In this terrible situation what we must do as followers of Christ today. As a priest, I am called to live in a world without real peace and tolernace, I am asked to proclaim to the present world the merciful love of the Father who gave this world His own Son Jesus as the Prince of Peace. In concrete terms, it can be said that as a priest today I must be the man of relationships. André Malraux, a French novelist, writes that the 'priest is a man of deep relationships'. In other words we can say that the priest is a man of dialogue, and this dialogue should happen in three important areas of our lives.
Firstly, priest is a man of dialogue with God: the priest as a man of God, has to be a man lost fully in God. Personal prayer is the only way one could be in constant dialogue with God. Secondly, the priest is a man of dialogue with in the church: the priest as a man of communion, is the one who builds together with other priests and with all the faithful the Church as a communion. Repentance and forgiveness are the two most important pillars for building up this communion of communities. Only through dialogue true forgiveness and repentance is possible. And finally, the priest is a man of dialogue with the other religions and the non-believers. For us who believe in Jesus, for the question "what should we do" the answer is found right in the very life of Jesus. He is a King, God's only Son, who chose to be born in a 'cowshed' rather than in a Palace, so that he could be available to all – poor and rich alike. We must learn from his way of being available for others, being merciful towards the sinner, poor and sick. We must imitate his style of genuine charity and his ability to forgive and give life in its fullness.
And how would I respond to any person of other religion and even a non-believer in God that asks me this specific question? I think that even those who do not believe in Jesus and do not share my faith, if that person lives his/her life with sharing, caring, honesty, solidarity and non-violence, then, even without knowing it, he/she is not far from meeting the Blessed Child in this Christmas.
Happy Christmas.