Divine encounter with Jesus: The short little man Zacchaeus
Fr. Harrison Markose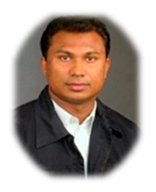 Every encounter has its own effects, and when it comes to a divine encounter then the effects turn in to values and the output is a total change and a new renewed life. Certain encounter brings new life, new spirit, new outlook and attitude. The apt example to the post effect of Divine encounter is seen in the life of the short little man named Zacchaeus.
Zacchaeus was a chief Tax collecter who had power, money, influence and ability. He was leading a kind of cosy life, at the same time piled up extreme aversion and enmity from the society and people where he lived and worked. The people tried to keep him aloof always. Though he had comfortable life, in the inner most being of his self, he felt emptiness. He realized that he was lacking something very precious in life: peace, love and kindness. He was thirsting for all these precious values of life and searching for true meaning of his life. Meantime he had heard about Jesus passing by his town.
Zacchaeus was thirsting to see Jesus- the eternal Peace, Love and Compassion. He probably felt that that Jesus is the only way,truth and the Life for whom he was longing and searching. So he eagerly wanted to catch a glimpse of Jesus at any cost. And he takes risks, climbed on the top of the tree not to miss his focus. He never felt ashamed of climbing on the tree before the crowd, though he was rich in the society. His goal was just to see the salvation, the true giver of peace and love.
Most astonishing matter in this encounter was that Jesus sees Zacchaeus, no matter how large the crowd was. Jesus not only sees his physical figure but more importantly the inner most being and desire - the true person of Zacchaeus. Jesus said from the crowd: Zacchaeus, come down quickly. The word come down had touched Zaccheus, so he came down hurriedly not only from the top of the tree, but also from the top of his sinful life, from his selfish personality. And Jesus not only visited his house but visited his heart, and his whole self. Jesus' powerful words and his readiness to visit his house and himself had made an important turning point in the Life of Zacchaeus. "The Son of Man came to seek and save those who are lost" (Luke 19:10)
This divine encounter with Jesus changes the life and personality of Zacchaeus. He becomes a new person with new life, with new spirit, with new outlook and attitude. Jesus had touched his life and his heart and he became New. He became lovable, compassionate and forgiving person, who was ready to give up most of his richness that he had collected, because rich values has come instead of worldly perishable riches. Above all he now got Jesus, the way, truth and life for rest of his life.