The Life Boat of Simon Peter
Fr. Harrison Markose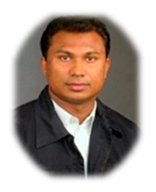 The Boat plays a great role in the life of many, especially the fishermen. For fishermen the boat is life, source of survival and, above all, remains as focal point in life. Simon Peter, the most enthusiastic of the disciples of Jesus, had a wonderful Boat too.
Jesus made a noble use of Peter´s Boat at the shore of the lake of Gennesaret, when people crowded around him to listen the word of God. Jesus enters in to Peter´s Boat to teach the People. He enters in to the life of Peter, thereby Peter becomes an instrument of God for the People. This transaction of Jesus with Peter recalls a well organized salvific pre-plan of Jesus. ``And I tell you, you are Peter, and on this rock I will build my church (Mt.16.18)``.
As the preparation, Jesus worked hard to form Peter as the strong basement, (the Rock) to build His Church. Through various ways and circumstances Peter, the rock was shaped, carved, formed and became strong through and through. At times Jesus did paternal correction up on Peter: rebuked, suggested and requested.
In order to teach people gathered, after entering in to Peter´s Boat, Jesus makes a request up on him: ``to put out a little way from the shore`` (Lk.5.3). The request of Jesus is very challenging. With this challenging request He wants Peter to face the challenges of this challenging world.
The shore of a lake or sea is always so nice to be - esthetic and beautiful - and it invites the interested to have a cozy life. At the shore and beaches one can sit and relax, enjoy the cool breeze and have all comforts. There is a human tendency to hang on the comfort zone than to face hardships and realities of this world.
Jesus asks Peter to put out a little way from the shore, so that he can teach the People and attend them well: he can see them, can know their problems, the difficulties, and the real life situations.
Jesus triggers the attitude and personality of Peter with another hard request. He invites again to put himself (his nets) in to the deep. ``When he had finished speaking, he said to Simon, "Put out into the deep water and let down your nets for a catch.`` (Lk.5.4). Here Jesus assures Peter with a result, more fishes. Jesus teaches Peter and his disciples that challenges, commitment, hard work and trust in God brings a worth result. But to put out in to the deep sea is not so easy; it is hard, risky and dangerous and challenging. Yet Jesus wants Peter to undergo such hard realities and challenges of life. Jesus wants Peter to be as strong as he could be, the real steadfast Rock.
Peter was always an obedient disciple. He always did according to the will of his Master with great love and commitment. He had willingly and cheerfully accepted the challenges. Putting in to the deep resulted enormously. ``When they had done this, they caught so many fish that their nets were beginning to break`` (Lk.5.6).
Peter led his life boat (the very life) through the rough sea, by putting his nets out in to the deep and thereby trusting totally in the providence of God. He was faithful, obedient and committed to the core. He was successful and the impossible became possible for him because he knew the company of Jesus through and through.